Pick Your Own Flowers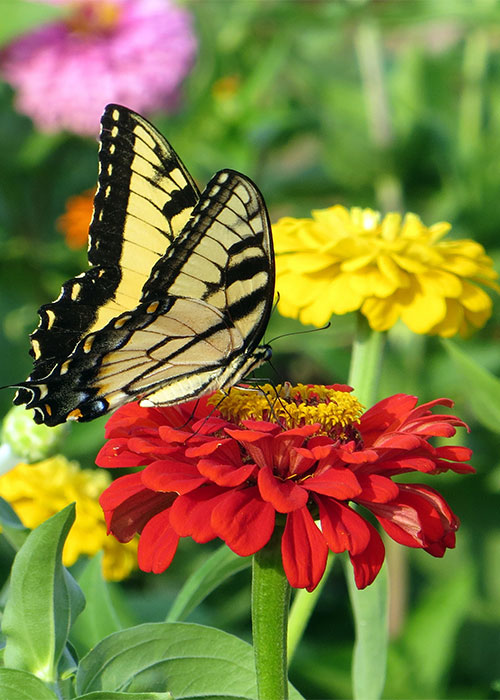 You've probably walked into a beautiful little flower shop a time or two and marveled at the fantastic aromas and colors—and then wondered, "Wow! What would a whole field of flowers be like?"
Now is your chance to find out for yourself. We invite you to come stroll our beautiful flower gardens and cut your own flowers to make up the perfect bouquet for your centerpiece.
We have many, many varieties of flowers growing from July through September at our Oldwick, New Jersey location. You'll enjoy the flowers and the beautiful butterflies that are attracted to the gardens. We also have a good selection of garden supplies, bedding plants, and other home decorating needs.

We charge per stem, and we have pre-picked bouquets available at the market.
Gift & Garden Shop
We also encourage you to spend a wonderful few hours browsing our shop and gardens to select from a variety of jams and jellies, baked goods, gifts, and of course our locally grown, farm fresh fruits and vegetables.
Nothing tastes as good as fresh picked! The Oldwick farm is open seven days a week, from 9:00 a.m. to 6:00 p.m. Feel free to call to see what's blooming this week! (908) 439-2955. (directions)