Pick Your Own Peaches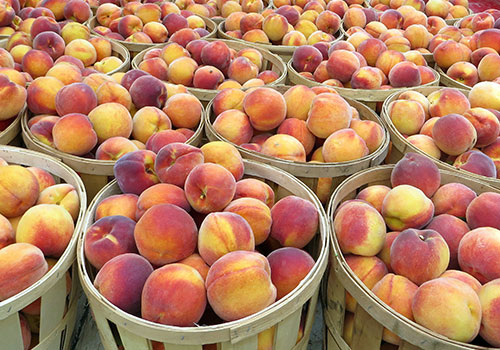 Come visit our farm in Califon to Pick Your Own sweet and delicious peaches! We also have fresh picked peaches, if you prefer.
We have over 5,000 peach trees, and we grow over 30 varieties of both yellow and white peaches to allow a long season for your selection.
Our trees are low enough that you can reach even those beauties sitting in the sun near the top of the tree, and we know that once you bite into our tree ripened fruit, you will be back soon to pick again!
We have fresh peaches for picking in July, August and September at the Califon farm, located just north of town a short distance. (directions)
The farm is open to the public from 9:00 a.m. to 6:00 p.m, seven days a week, from July through the first week in November. Be sure you plan several return trips, including a visit to our Pick Your Own Apples!
For more information, please call (908) 832-2905.